Complaint Process
The Complaint Process
Complaints can be made in writing, by telephone, e-mail, fax or by visiting the office.
Complaints filed with the Ombudsman are confidential. The details of the complaint will be discussed only with the complainant and the government body involved.
Who Can Make a Complaint?
Any person, group, society or company with a complaint against a provincial or municipal government department, agency, board or commission can contact the Office of the Ombudsman.
The Ombudsman investigates complaints from individuals who feel they have been treated unfairly by those who provide provincial or municipal government services. We encourage complainants to try and resolve the complaint by contacting the government body involved. If there are internal avenues of appeal, the complainant is encouraged to use them before the complaint is reviewed.
There is no fee for the services of the Office of the Ombudsman.
What are the Roles in the Complaint Process?
The complainant's role is to provide the Office of the Ombudsman with details about the complaint. This should include any relevant documentation and the names of anyone who may have information about the matter.
The department's role is to respond to a complaint in a thorough and timely manner and to seek clarification of any issues that are not clearly understood.
The role of the Office of the Ombudsman is to ensure complaints are addressed in an unbiased and objective manner. This is done by ensuring that both the complainant and the government body are given the opportunity to provide the office with information and feedback concerning the complaint.
What if I have concerns with how the Office of the Ombudsman handled my complaint?
If you have concerns about how your complaint was handled by this Office, please email Ombudsman@novascotia.ca or call toll-free 1-800-670-1111, providing:
The complaint file number (if you know it)
The name of the Ombudsman Representative assigned to the file
A summary of your concerns
A manager will be in contact within 5 business days to discuss your concerns.
Should you continue to have concerns after contacting a manager, you may elevate your complaint to the Deputy Ombudsman.  
If your concerns have not been addressed at the Deputy Ombudsman level, you may further elevate your complaint to the final step of our internal complaint resolution process, the Ombudsman.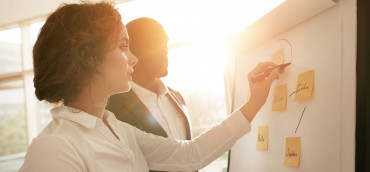 What we do
Find out more about the role of the Ombudsman
Common Topics
Browse Case Studies, Reports and Publications by topic: